OUR BADEN CRÉMANTS.
AN ELEGANT ACCOMPANIMENT FOR SPECIAL MOMENTS.
The traditional method of fermentation inside the bottle with extended storage in contact with the yeast is not only established in Champagne; therefore, our Baden Crémants carry the hallmark of excellence for the highest champagne culture. Always remaining contemporary and innovative, we have also created a high-quality non-alcoholic alternative. Our festive inspirations for sparkling occasions.

WEISSER BERYLL
CRÉMANT BADEN BLANC DE BLANC BRUT
Matured for at least 24 months in contact with the yeast. Makes special moments even more valuable with a fine mousse and fruity bouquet, freshly structured and not too dry. Awarded: Our Crémant Blanc de Blancs was awarded the 3rd place among the best German Pinot sparkling wines at the VINUM "German Sparkling Wine Award 2017."
---
WEISSER BERYLL
(noun, neuter) Meaning: The degree of the delicateness that embodies the scintillating experience of a Crémant of NÄGELSFÖRST.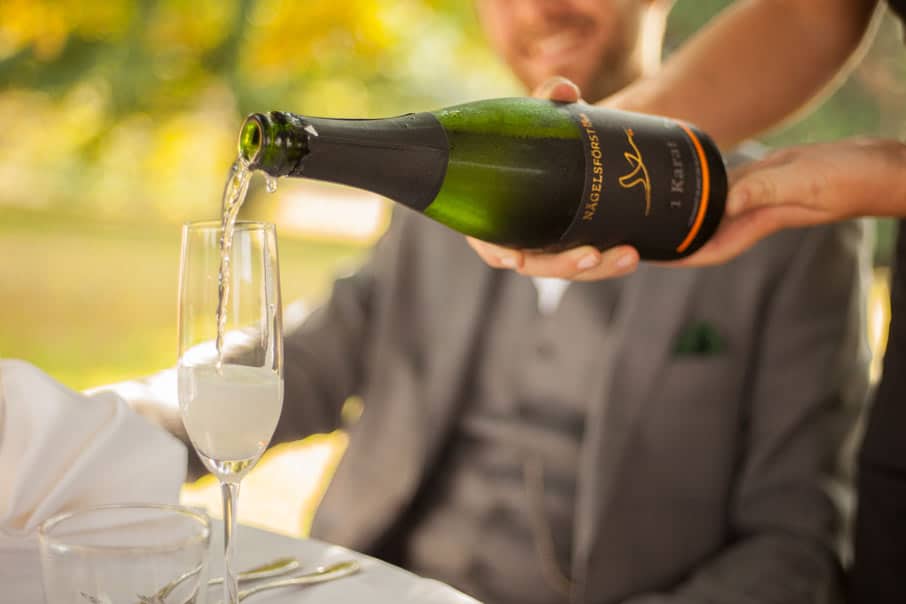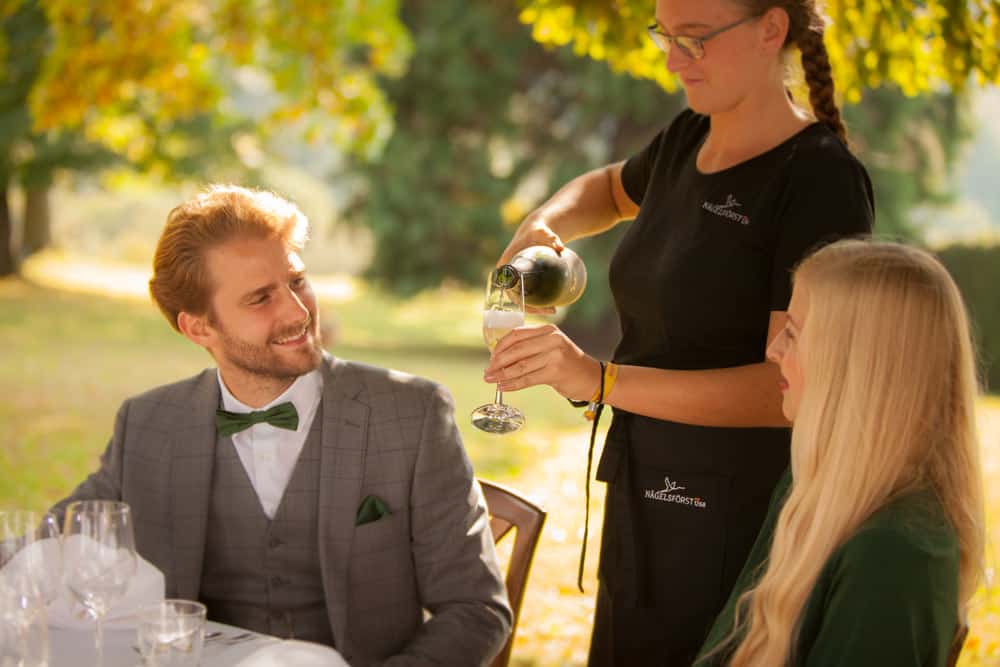 ROSA BERYLL
BADEN CRÉMANT
ROSÉ
BRUT
24 months on the yeast. Expressive with a lot of berry fruityness like raspberry, as well as brioche in the fragrance. On the palate it shows substance and delivers fine spices with a lot of creaminess and harmonious in the finish.
---
ROSA BERYLL
(Noun, Masculine) Meaning: Sunsets on NÄGELSFÖRST, which shine like pink Beryl [pink glowing gemstone], are bottled together with the appropriate feelings into this bottle. Sparkling. Precious. Delightful.
FREIER BERYLL
SPARKLING WHITE NON-ALCOHOLIC
For light-hearted and cheerful celebrations. Our Freiflug embodies the non-alcoholic alternative suitable for small and large festivities, but also for the summer breakfast with friends.
---
FREIER BERYLL
(noun, neuter) Meaning: The ease with which our NÄGELSFÖRST stork elegantly circles over the vineyards.