TWO WILD WHITES THAT WILL CREATE LASTING IMPRESSIONS.
THE SAUVIGNON BLANC AND THE GEWÜRZTRAMINER.
A sublime delight and certainly not suitable for a short adventure. These wines create lasting impressions. The full-bodied taste and strong aromas create an impact – from the very first sip

FLUGKÜNSTLER
ORTENAU SAUVIGNON BLANC DRY
This wine tastes of the beautiful freshness of a stork flight over NÄGELSFÖRST. Captured in a variety of aromas of cassis and gooseberries, elegant and well-balanced on the palate.
---
FLUGKÜNSTLER
(noun, masculine) Meaning: The stork at the winery NÄGELSFÖRST, which makes its rounds between the Black Forest and the Rhine Valley at lofty heights.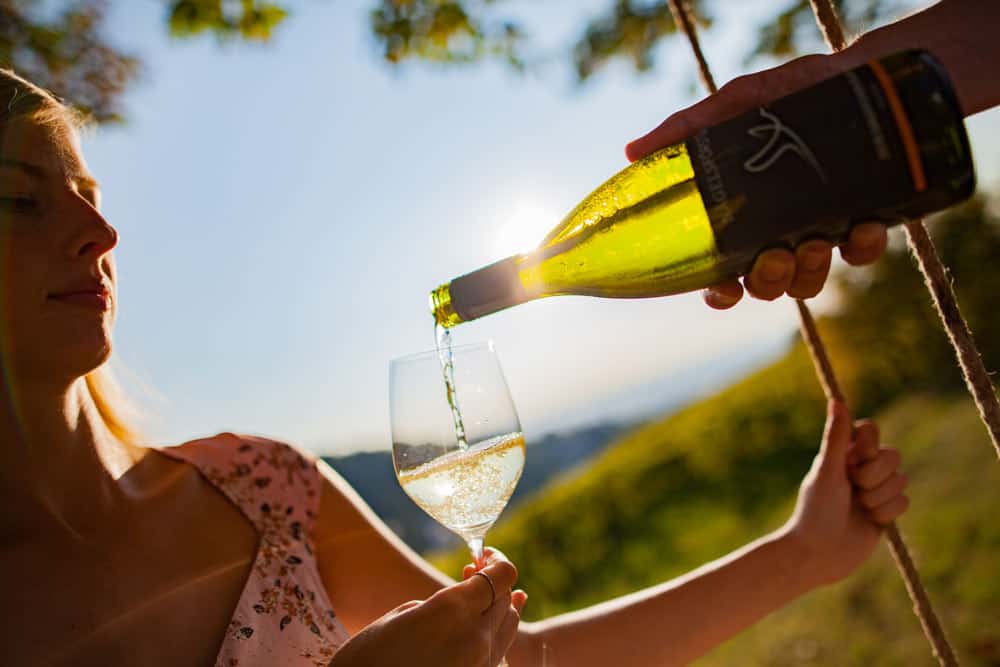 ROSENGOLD
SINZHEIM GEWÜRZTRAMINER OFF-DRY
The name keeps its promise with an intense yet subtly nuanced fragrance of roses and rosewood along with ripe apricots. Precious on the palate, spicy and deliberately aromatic.
---
ROSENGOLD
(noun, neuter) Meaning: The most refined fragrances and aromas of the summer, flowering rose bushes between the vines, noble, fruity nuances – all captured in the golden color of this wine.