WINE LEGENDS UNDER THE BANNER OF THE STORK – SINCE 1268
AT 750 YEARS, THE OLDEST START-UP IN THE WORLD.
From forest to wine On top of the Klosterbergfelsen, situated near the edge of the Black Forest, on the "negelsbrauner Forst," they planted Pinot noir vines for the first time, which were brought from their mother monastery in the Duchy of Burgundy. It was the cornerstone for the viticulture in the region. Up until now, the Cistercian nuns are living nearby: www.abtei-lichtenthal.de
The NÄGELSFÖRST stork is making its elegant rounds. Above the organized sea of vineyards. Cistercian nuns recognized the perfect location and climate in 1268.  A viticulture legend is born.
---
The Black Death, Thirty Years' War, looting, as well as other trials and tribulations did not spare NÄGELSFÖRST – nevertheless, the spirit of peace and god-fearing serenity has never left this place. Moreover, it gave strength. For the production of only the most beautiful wines.
We foster and care for the precious vines with passion. We create vigorous premium wines with vibrant acidity, vintage after vintage. Elegant wines of enthusiasm.
SERENITY
– NOW AS THEN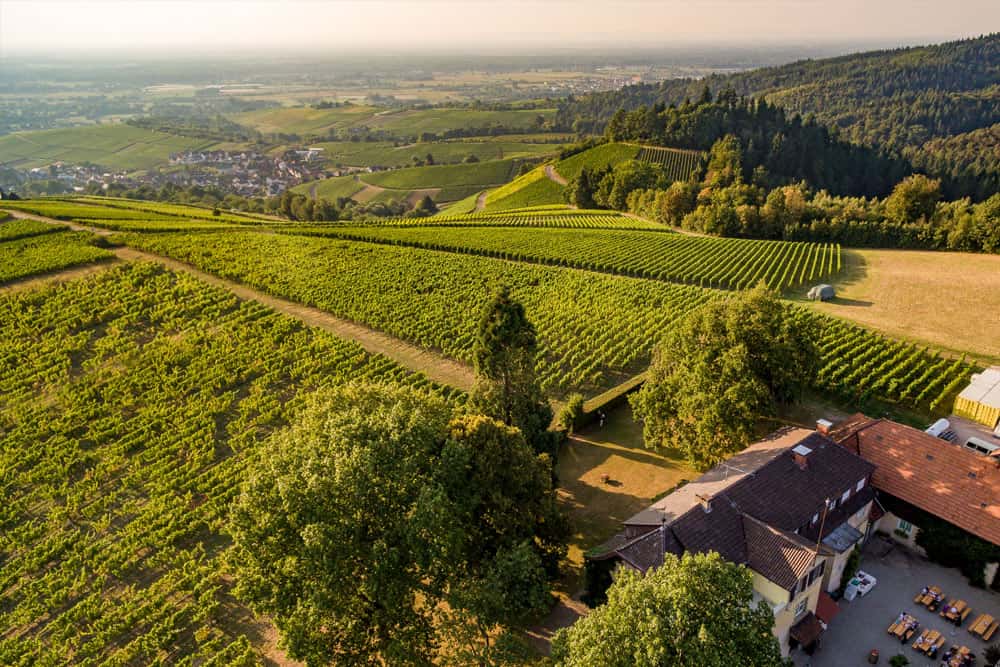 At the beginning of our anniversary year, we were awarded the "Bestes Weingut Baden 2018" [Best Winery in Baden 2018] by the vine magazine "selection" as part of a degustation competition
The view reaches from the Klosterbergfelsen via Baden-Baden all the way to Alsace and the Vosges in France – as well as the town. You enjoy the evening with a glass wine in your hand.
MASTERPIECES CRAFTED BY HAND
This unique place, one of the oldest vineyards in Germany, creates particular wines with origin through expertise, experience, and careful handicraft. For your special moments and the future.
We are proud of our distinctive terroir as well as the excellent microclimate of the soils. It is the winery that turns our products into perfect results.
Here, an experienced team works together with enologist Steffen Röll as well as winemaker Annette Bähr. All of them share the same passion for exceptional flavors and premium wines like Riesling, Chardonnay, Sauvignon Blanc, precious Pinot vines, Cuvées but also Baden's Crémant.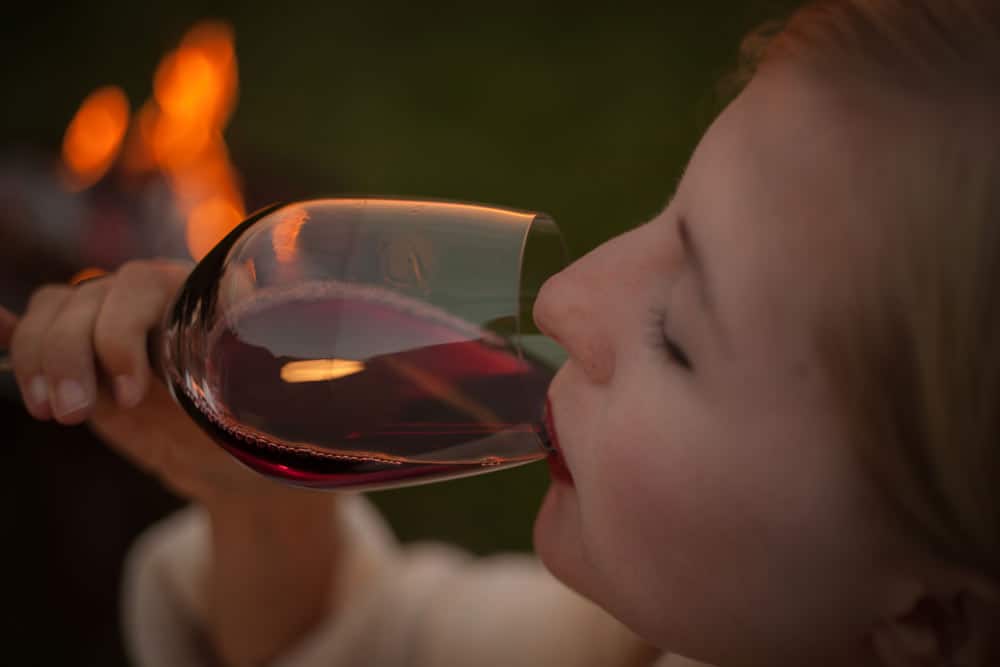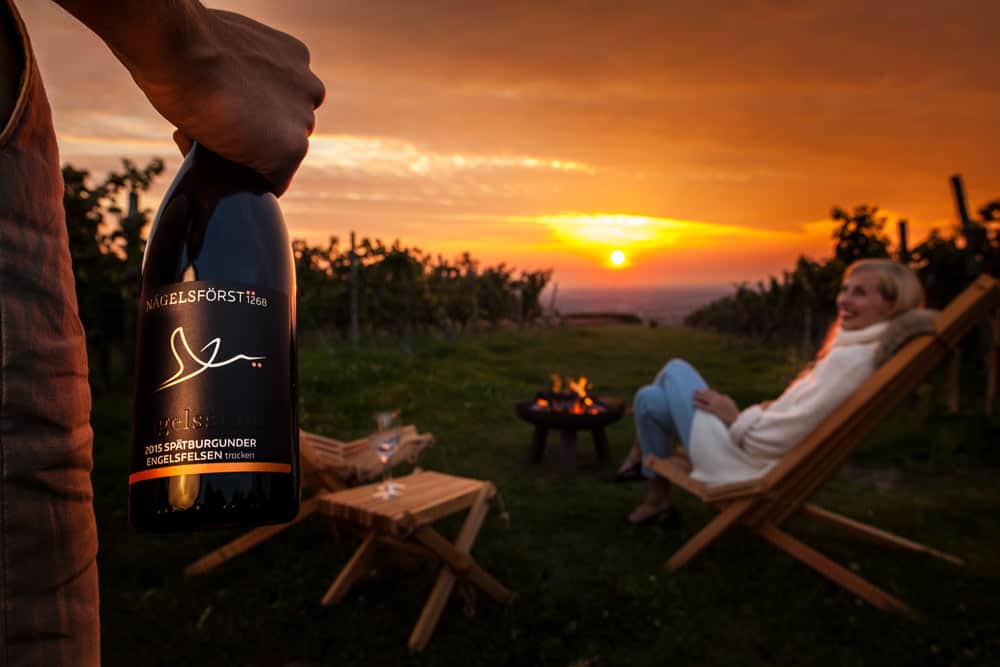 High up the hill. The view reaches far. Calm and concentration. In the spirit of the Cistercian nuns, Riesling, Chardonnay, Sauvignon Blanc, Gewürztraminer, but also Pinot thrives on over 33 hectares. The view is marvelous and reaches until France.
The red grape varieties consist of Pinot Noir, Cabernet Sauvignon, Merlot, but also Tempranillo.
---
---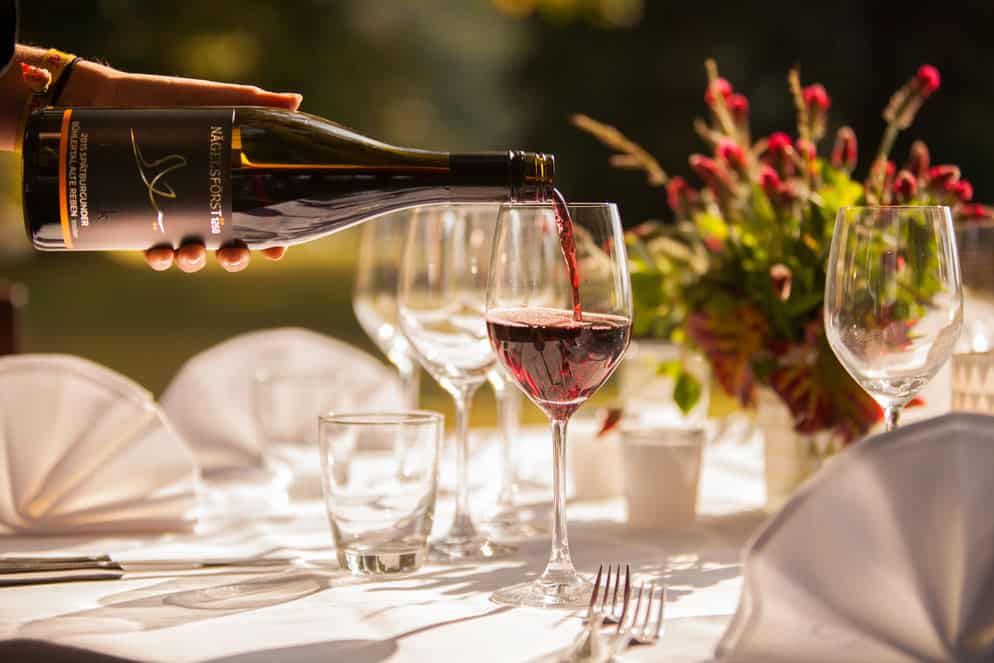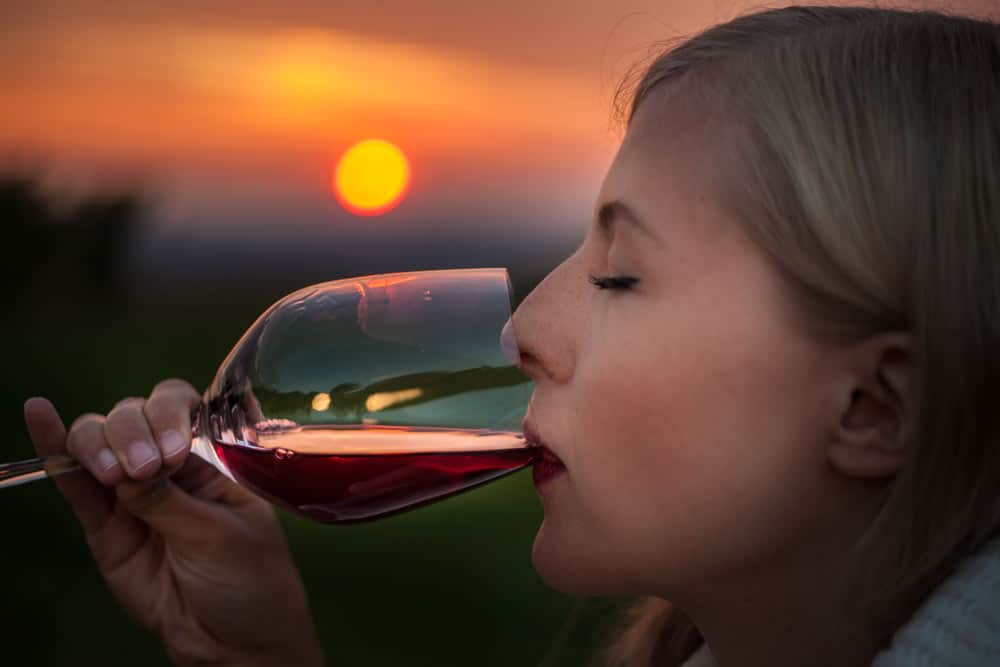 TIME TO SAVOR
This particular place invites to come together for a team building, celebrate the best day of your life, or come to enjoy the moment by yourself or with your partner. Enjoy the NÄGELSFÖRST winery at your home with friends. Wherever a special glass of wine brings a break to the daily routine.
---
---