Enjoy the little things.
WE WANT TO INVITE YOU TO JOIN US IN OUR STRAUSSWIRTSCHAFT.
Our Strausswirtschaft is traditionally open for the spring and the autumn season and offers you new wines, tarte flambée, and regional specialties from a rustic winery kitchen.
Visit us at the Straussie. Let us enchant you with our unique location and exclusive ambiance, high above Baden-Baden, with dreamy panorama onto the vines and the Alsace region. Our venue provides you with options to taste our wines and treat yourself to delicious food even if mother nature does not invite us to be outside.
OUR STRAUSSIE IS OPEN FOR YOU:
---
APRIL 26TH TO June 7th, AS WELL AS AUGUST 23RD TO OCTOBER 18TH
---
Opening hours: Tuesday – Saturday 4:00 p.m. to 10:00 p.m. Sunday and holidays 12:00 m. to 6:00 p.m. Monday is our rest day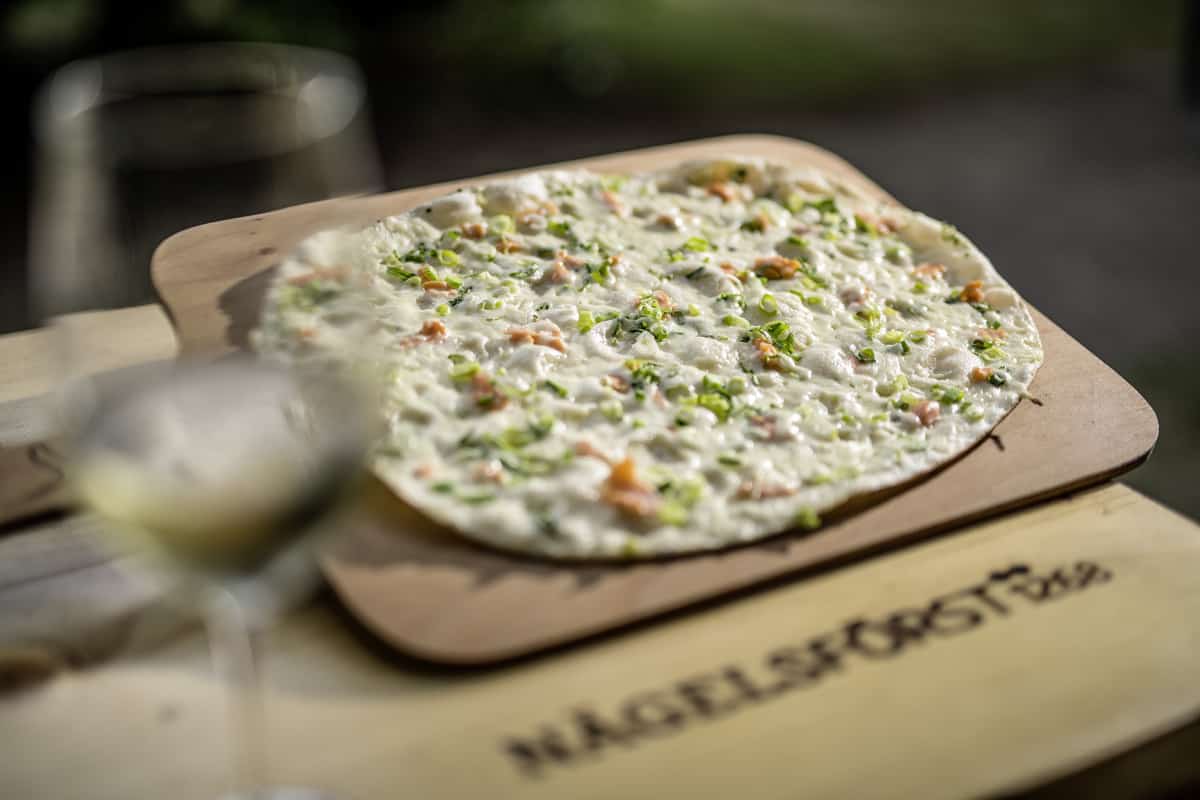 OUR MENU:
We have something for every taste, whether hearty or sweet – including vegetarian food. This link will lead you to our menu..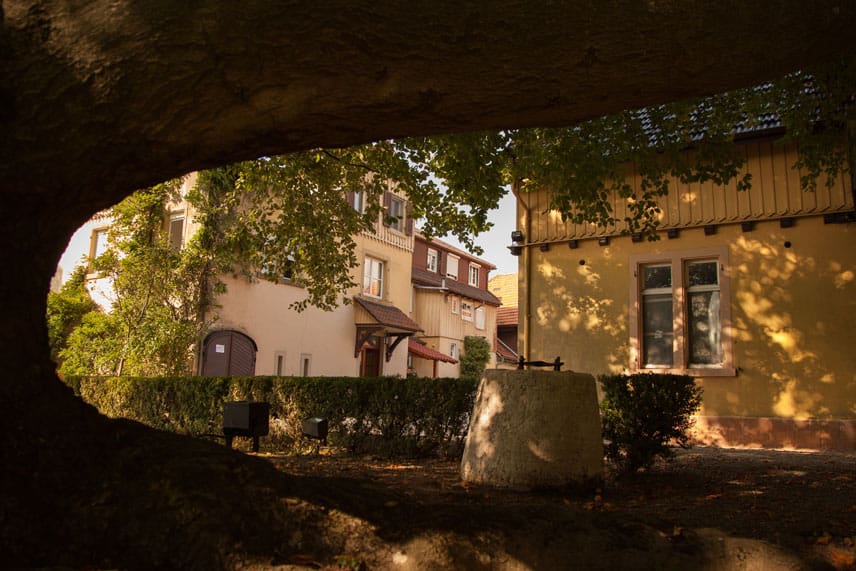 DISCOVER THE SURROUNDINGS OF THE KLOSTERBERGFELSEN.
Our Baden is especially gorgeous during the Straussie times in spring and autumn. You should not miss out on discovering the landscape by foot.
CIRCULAR TRAIL NELLELE BADEN-BADEN:
You start off with a Vesper in NÄGELSFÖRST and enjoy the beautiful path through the forest that leads down to Grünbachtal in the valley between Baden-Baden and Varnhalt. The route is marked with a pink circle and is 7.2 km long.
Why not venture around the beautiful vineyards surrounding NÄGELSFÖRST on your own and return to us for a snack or lunch.