ROMANTIC WEDDING IN THE VINEYARDS.
REFINE YOUR MOST BEAUTIFUL DAY WITH OUR ELEGANT FRAME.
White-laid tables among old trees. Radiating light. The veil is blowing in the wind. Laughter, drinking. A panoramic view. The vines shimmer golden. Evening sun. Moments of joy. For eternity.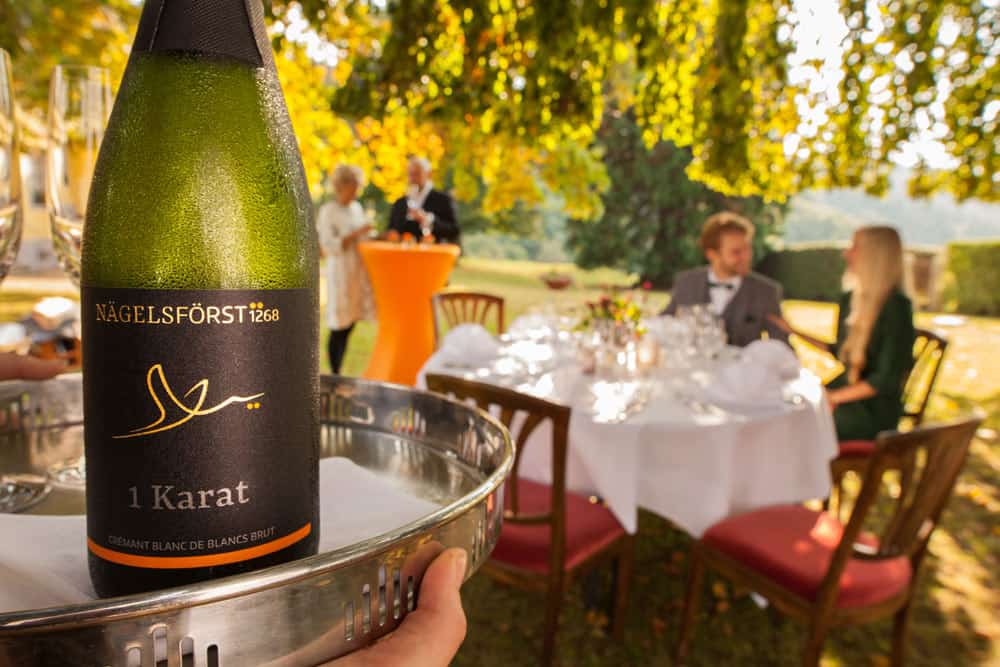 Celebrate your wedding with elegance. Fulfill your heart's desire with an outdoor wedding ceremony under the shade of big, old trees and a big party between tendriled grapevines.
In our spacious gardens, you do not have to worry about the size of your guest list. Our partners will support you in creating the space you desire. Whether it includes elegant pagodas or a sizeable ballroom-like marquee – the sky is the limit!
We can welcome up to 200 guests.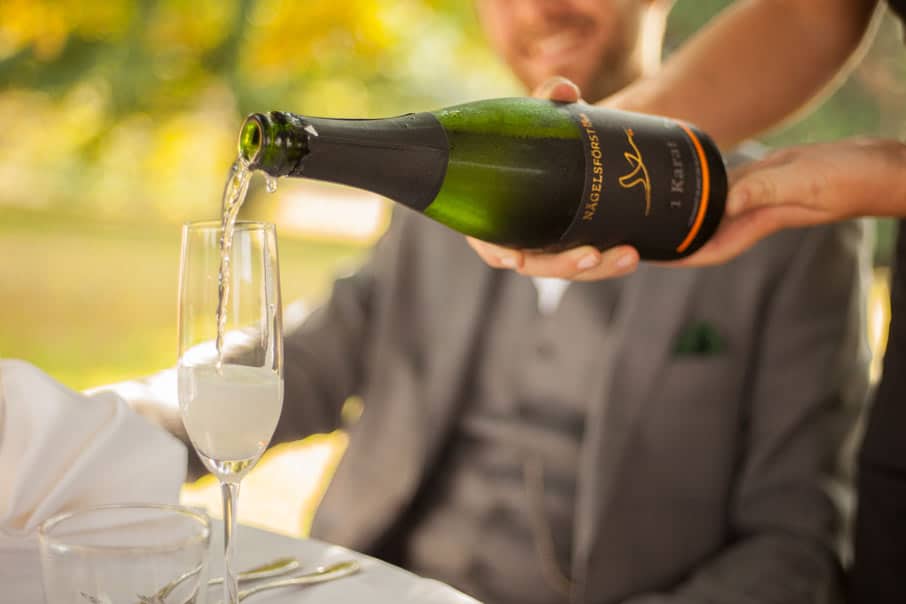 WE ARE HERE FOR YOU!
The historic buildings of the winery cater to the rustic charm of your big day and add a touch of vintage, and the strong character of our wines are the ideal companion in this atmosphere.
We look forward to making your wedding an unforgettable experience in every way.
Your contact person is Tanja Frietsch:
---
Email: events@naegelsfoerst.de
---
Phone: +49 (0)7221 – 3555-0
---
She will cater for all your needs; nothing is too outrageous. She has an eye on everything and pays attention to every detail.