HARMONY IN WINE IS TEAMWORK.
SOMETHING SPECIAL IS CREATED IF EVERYONE GIVES THEIR BEST.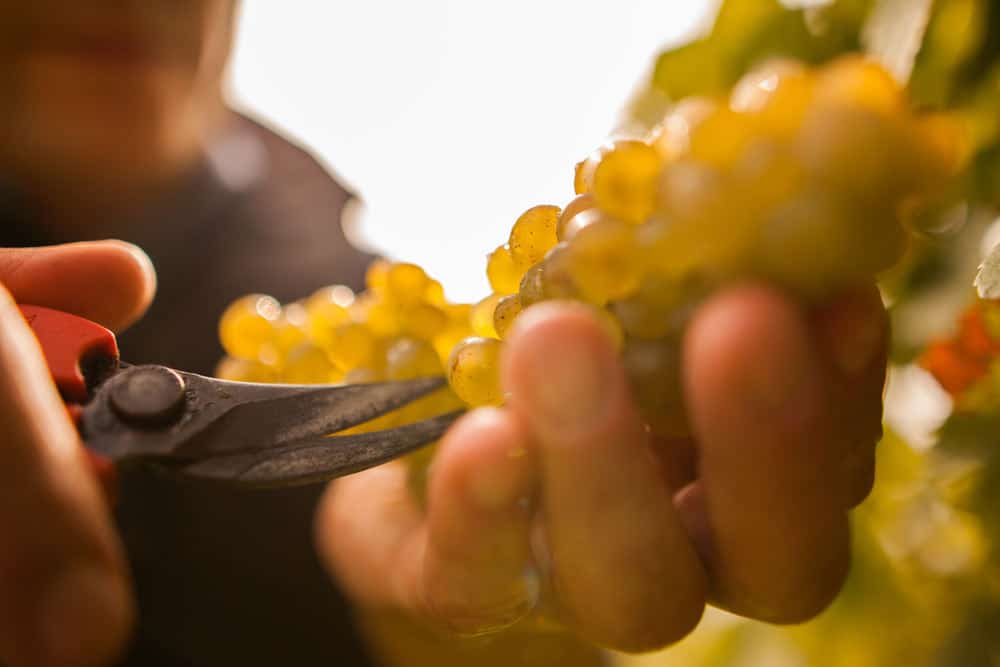 A harmonious wine is only created if the team enjoys the tasks at hand and works together well. Wine sets the pace, 365 days a year.
The oldest start-up of the world changed the proprietor in 2016, with it, an entirely new team started their journey at NÄGELSFÖRST. All of us have individual qualifications, and different experiences, what connects us all is the aim to turn a vision into wine that convinces, surprises, and is expressive. We set high standards for ourselves; this, you can taste!

TEAM "WINE & CRAFT"
Enologist and Manager Steffen Röll says: "A wine must be fun, ideally so much that you immediately want a second glass after the first one." He can rely on a wealth of experience. He studied viticulture and beverage technology in Geisenheim, Germany, as well as Trento, Italy, with subsequent work experience at prestigious wineries. His aim as the manager of the Nägelsförst winery is to delight customers with liquid visions.
Winemaker Annette Bähr has an excellent nose. She is a winemaker with a passionate feeling, sensible nose, and an unusually strong sense of taste. The best prerequisites to craft expressive and convincing wines. Annette Bähr from Oberkirch is a person from Baden with heart and soul; she worked for several prestigious wine estates.
Ms. Bähr is supported by the capable teams from the vine cellar throughout the year and receives temporary support from a well-functioning group of seasonal workers to care for and harvest the grapes from the steep slopes. It permits optimal growth of the vines and production of only the best wines.
TEAM "WINE & SALES"
Sales Director Waldemar Krapiec is responsible for all of NÄGELSFÖRST's sales activities and looks after our customers. He controls the national sales as well as international export and is the person for relevant strategic and operational questions. His motto: "Wine quality and business at the highest level."